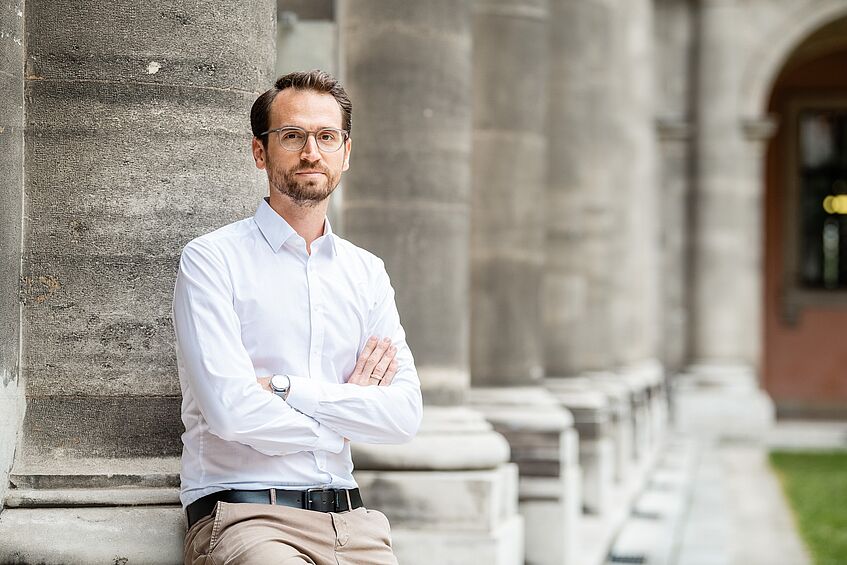 Dipl.-Theol. Tobias Mayer
T +43-1-4277 30317
tobias.mayer@univie.ac.at
Room 37, 2nd floor, Schenkenstraße 8-10, 1010 Vienna
Editor IKaZ Communio
Coordination of the Poetics Lectureship "Literature and Religion"
List of publications (pdf)
Curriculum vitae
seit 2012 Projektmitarbeiter und Universitätsassistent am Lehrstuhl für Dogmatik und Dogmengeschichte, Kath.-Theol. Fakultät, Universität Wien; Redaktionsassistent der "Internationalen Katholischen Zeitschrift COMMUNIO"
2012-2018 Studienleiter des berufsbegleitenden Hochschullehrgangs "Religion – Kultur – Spiritualität" (M.A.) an der Kirchlich-Pädagogischen Hochschule Wien/Krems
seit 2015 Koordination der Wiener "Poetikdozentur Literatur und Religion"
2005-2011 Studium der Theologie und der Anglistik in Freiburg im Breisgau
2004-2005 USA-Aufenthalt; Praktikum in einer sozialen Einrichtung in Los Angeles, CA
2003-2004 Zivildienst im Zentrum für Psychiatrie Reichenau
2003 Abitur
1984 geboren in Ulm